Pur avendo spesso parlare delle chitarre G&L non avevo mai avuto l'occasione di provarle in prima persona.
Occasione che è arrivata qualche giorno fa quando sono andato a trovare ARAMINI nella loro sede di Bologna per provare alcuni strumenti, tra cui anche le chitarre G&L.
IL MARCHIO G&L
G&L è un'azienda americana, con sede a Fullerton – California, che produce chitarre e bassi elettrici.
L'azienda venne fondata da George Fullerton, Leo Fender e Dale Hyatt verso la fine degli anni settanta.
La filosofia di questa azienda è ben rappresentata da due frasi riportate sul loro sito:
"Today the G&L factory continues production as Leo would have wanted"
"for any change that is considered, we must first ask ourselves, 'Would Leo have wanted it this way?' If yes, then we do it. If not, then we will not. We always want to feel that Leo Fender would be proud of today's G&L."
LA CHITARRA
La chitarra che ho provato è la USA ASAT® Deluxe.
Realizzata in USA presso lo stabilimento di Fullerton in California.




Corpo in mogano con top in acero fiammato, in colorazione cherryburst, con binding in legno chiaro.
Manico in acero con tastiera in palissandro, radius di 9.5″, profilo G&L modern classic, 22 frets medium jumbo, scala 25 1/2″
Ponte originale G&L fisso con 6 sellette in ottone cromato.
I pickup sono due Humbucker Seymour Duncan.
Switch a 3 posizioni per la selezione dei pickup e due potenziometri per il controllo toni e volume.
Nella versione provata era presente inoltre un mini switch (modifica presente solo in alcune versioni) per il "coil split" ovvero la possibilità di escludere una delle due bobine dell'humb in modo da farlo suonare simile ad un single coil.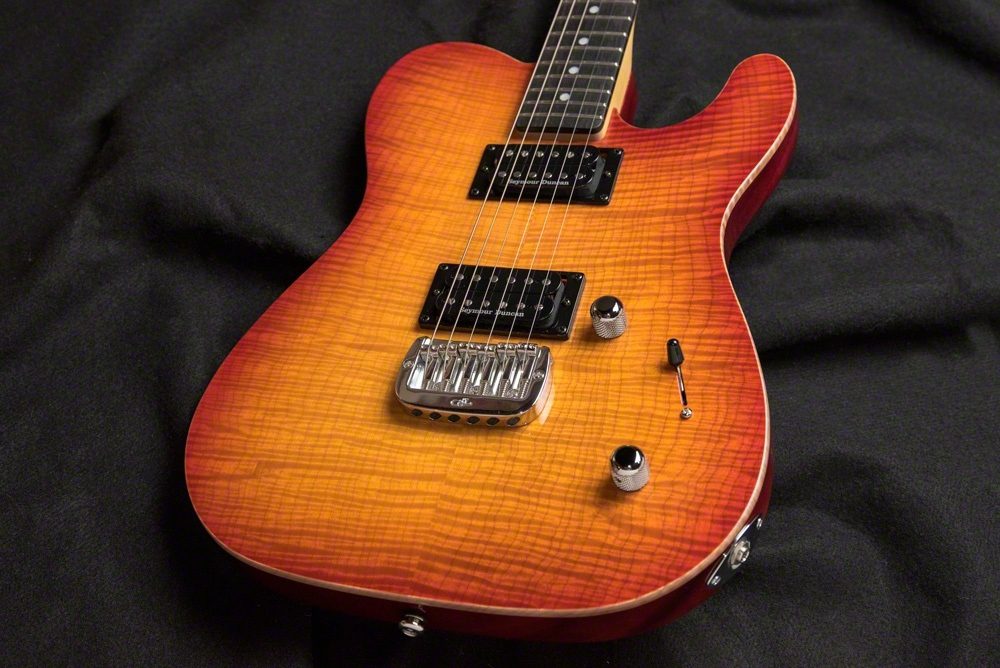 LA PROVA
Ammetto di essere partito un po prevenuto verso questa chitarra, essendo io un amante dei single coil e dei manici in acero.
Ma è bastato accendere l'amplificatore e iniziare a suonare per capire che mi sbagliavo.
Questa chitarra ha saputo sorprendermi con sonorità inattese.
La chitarra è costruita con molta cura e ottimi legni, il mogano (con top in acero fiammato) dona alla chitarra un corpo robusto … e pesante.
Il manico, avvitato, è comodo e scorrevole, merito anche della finitura satinata sul retro, il radius di 9.5″ ed il profilo (G&L modern classic) che mi sembra molto simile ad un C, rendono il manico molto suonabile in ogni posizione.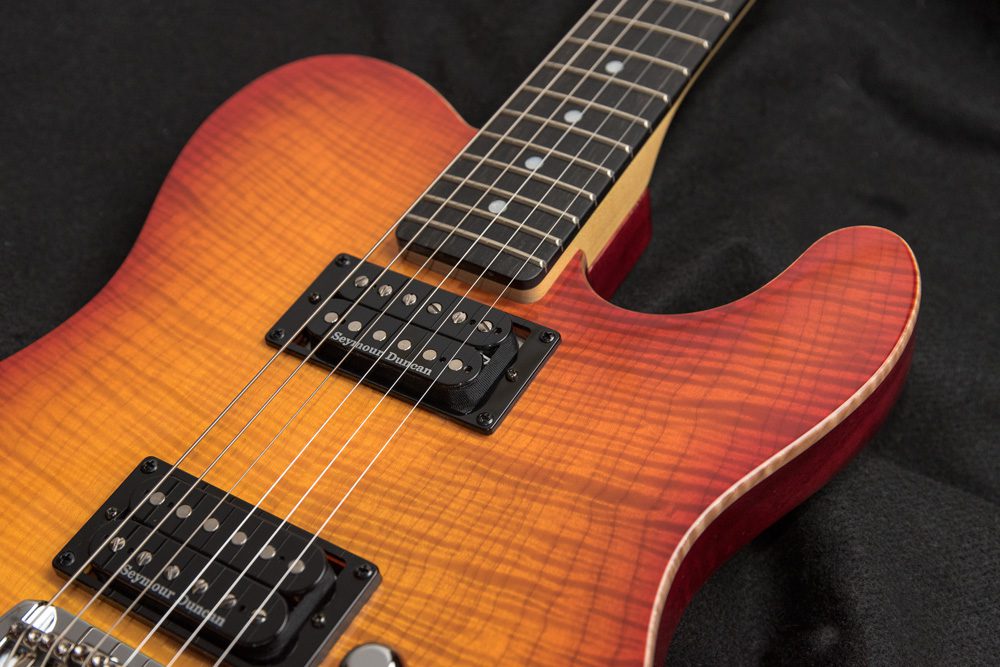 Il pickup al manico è caldo e rotondo mantenendo sempre una grande precisione nei suoni ed una bella dinamica.
Il pickup al ponte regala un suono molto gonfio e potente, ma sempre ben definito.
In entrambe i casi poi l'uso del mini switch permette di avere altre sfumature di suono, ammorbidendo e sgonfiando il suono dell'humb.
Ho passato un intero pomeriggio a suonare questa chitarra ed è stata veramente una bella sorpresa.
Giudizio più che positivo per questa G&L USA ASAT Deluxe.