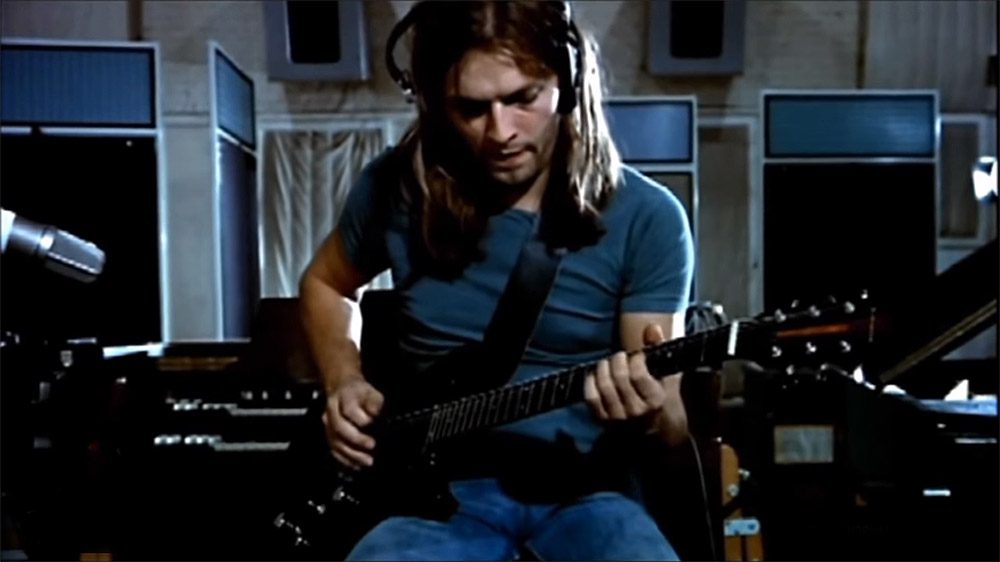 Approfondiamo il discorso sulla chitarra Bill Lewis, usata da David Gilmour in diversi live nei primi anni 70 ed in studio per le registrazioni di brani come "Echoes" e "Money" .
Molto spesso questa chitarra viene presentata anche con il nome Bill Lewis 24fret Guitar, proprio perchè una delle principali caratteristiche è il manico con 24 tasti.
La chitarra non è più prodotta da molti anni e gli unici pezzi prodotti negli anni 60 vengono tenuti dai fortunati proprietari come reliquie.
Tornando alle caratteristiche della chitarra, il corpo è un pezzo unico di mogano dell'Honduras, mentre la tastiera è in ebano.
Queste caratteristiche unite all'utilizzo di pickup custom, garantiscono alla chitarra un suolo cristallino ed un sustain quasi infinito.
Nell'ottobre del 1970 Gilmour era in tour con i Pink Floyd in Canada e lo invitarono a provare le chitarre prodotte dal liutaio Bill Lewis nel suo negozio… David rimase impressionato dalla chitarra e qualche giorno dopo ne acquistò una.
Nelle settimane successive Gilmour utilizzò subito la Bill Lewis in diverse date live del tour.
Nel Dicembre dello stesso anno (1970) i Pink Floyd registrarono alcune sessioni video per la tv Francese, in cui si può vedere Gilmour con la chitarra Bill Lewis.
La chitarra venne usata poi negli anni successivi in studio per le registrazioni del solo di Echoes e per diverse parti di The Dark Side Of The Moon (Money, Brain Damage, Eclipse).
La chitarra è stata filmata nuovamente nel 2003 dalla BBC in occasione del documentario dedicato a The Dark Side Of The Moon, in cui si può ascoltare la chitarra suonata da Gilmour.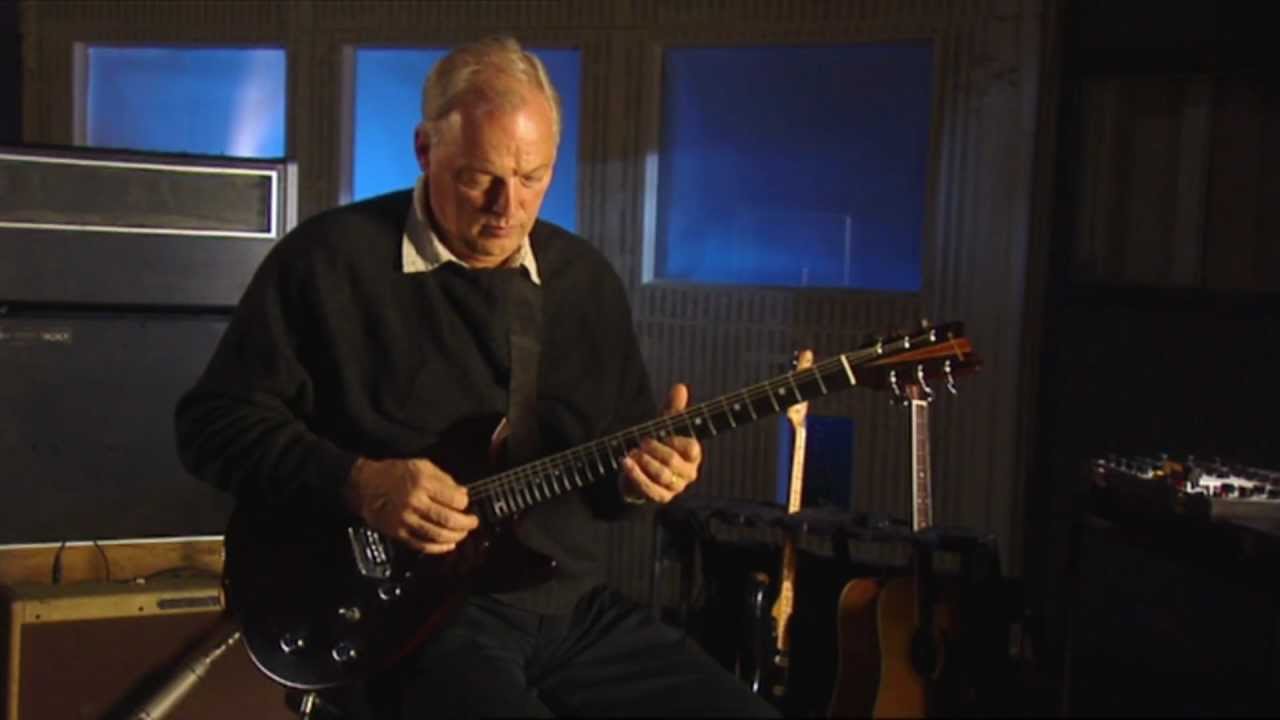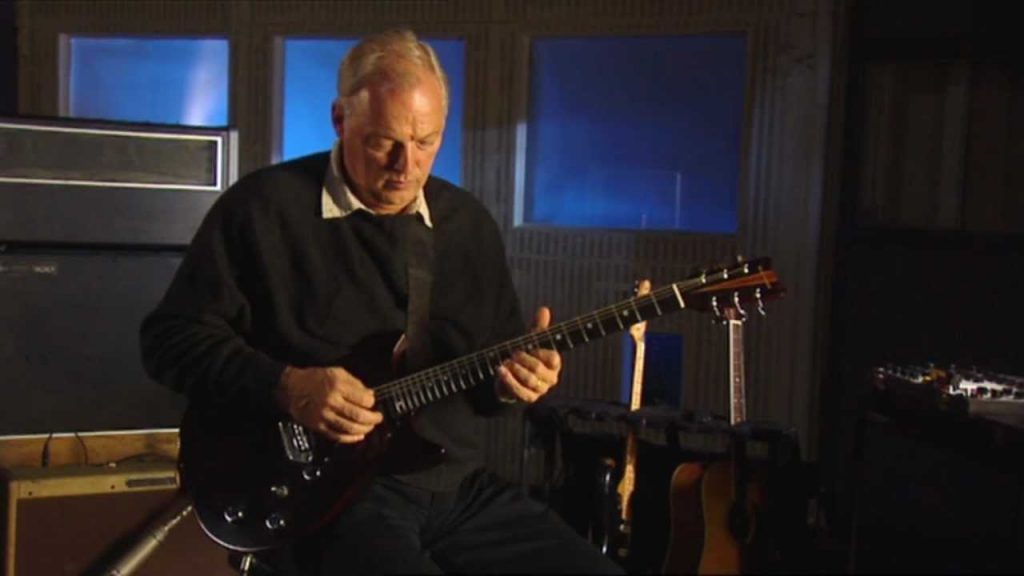 Purtroppo la Bill Lewis Custom Guitar non esiste più, nel 1978 è stata rilevata (insieme con i materiali ed i disegni delle chitarre) dalla Allied Lutherie.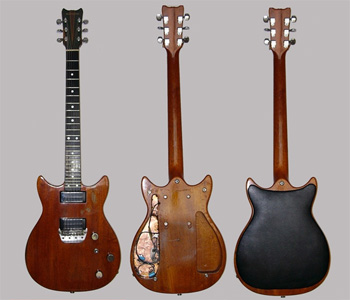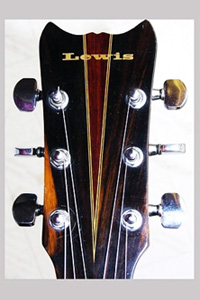 Immagini tratte dal sito raincoast.bc.ca – Le immagini sono di proprietà esclusiva dei titolari
Queste invece sono le immagini che ci ha inviato l'amico Les Clarke della sua bellissima Bill Lewis Guitar.