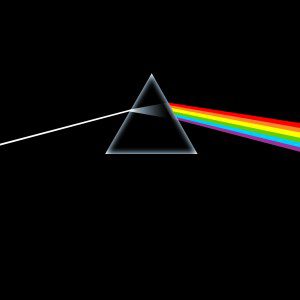 40 anni fa veniva pubblicato "The Dark Side Of The Moon".
Ci sono diverse informazioni sulla effettiva data di pubblicazione: mentre è ormai assodato che in UK venne pubblicato il 24 Marzo 1973, un po' più complicato è capire quando venne pubblicato in USA… in molti libri e database è riportata la data del 1 Marzo 1973… ma alcuni parlano del 10 Marzo.
Parlare di questo capolavoro assoluto dei Pink Floyd non è semplice, si rischia di essere banali e scontati.
The dark side of the moon è -per quanto mi riguarda- uno degli album più belli dei Pink Floyd: ci sono dentro tutte le cose più belle dei Floyd, tutte le atmosfere e le sensazioni migliori che la band ha saputo esprimere negli anni.
La presenza poi di Alan Parson, come tecnico del suono, rende questo capolavoro ancor più prezioso.
Non a caso questo album è considerato, dai critici musicali, uno degli album più belli della storia!
Come detto sarebbe difficile e forse anche banale stare qui a parlare di "The Dark Side Of The Moon": la cosa migliore è ascoltarlo e farsi raccontare questo album da chi lo ha pensato e suonato… i Pink Floyd!
http://www.youtube.com/watch?v=7zbq47vQHfo&list=PL7DD912169566126D