Hey Hey Rise Up
Hey Hey Rise Up è il primo singolo inedito pubblicato dai Pink Floyd dal 1994.
La traccia vede la collaborazione di David Gilmour e Nick Mason con il bassista Guy Pratt, Nitin Sawhney alle tastiere, con una performance vocale straordinaria di Andriy Khlyvnyuk della band ucraina Boombox.
Il brano usa la voce di Andriy tratta dal suo post Instagram che lo immortala mentre canta in Sofiyskaya Square a Kiev.
La canzone «Oh, The Red Viburnum In The Meadow» è un brano ucraino folk di protesta scritto durante la prima guerra mondiale.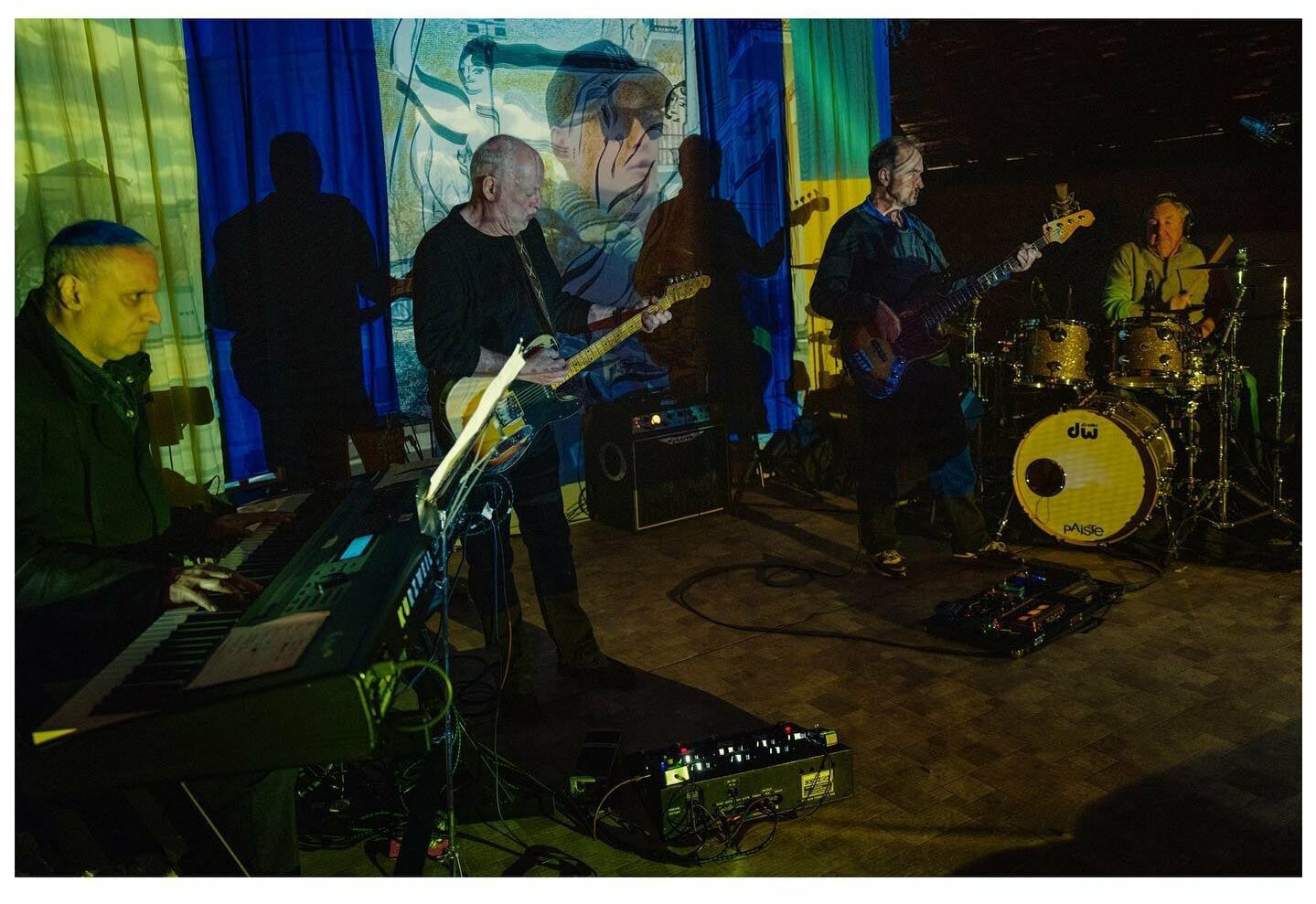 Questo il setup usato da Gilmour per la registrazione del brano e nel video:
La pedalboard è la Cornish All Tube Effects Board (sn 0595), la stessa usata nel live in Gdansk con un paio di effetti aggiuntivi in send/return.
L'amplificatore è un Alessandro Blue Tick (20w) con il suo cabinet 2×12 (probabilmente con coni Jensen Alnico Blue Bulldog).
Tutti i proventi derivanti dalla vendita (online) e dallo streaming di "Hey Hey Rise Up" saranno devoluti a favore dell'Ukraine Humanitarian Relief Fund.
https://pinkfloyd.lnk.to/HeyHey
Il video è stato diretto da Mat Whitecross e girato lo stesso giorno della registrazione della traccia.