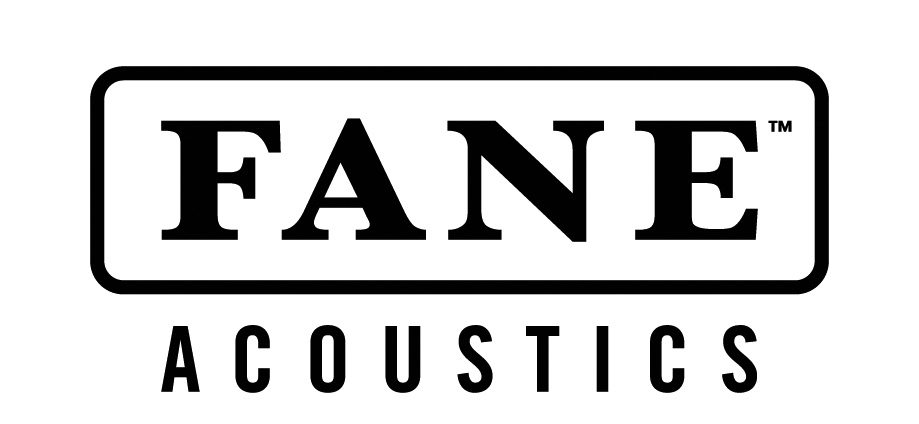 FANE ASCENSION F70
Con questa recensione dei FANE ASCENSION F70 inizia una serie di recensioni degli speaker FANE.
Per presentare la FANE ci vorrebbero ore… riporto solamente una definizione presa dal loro sito e vi invito ad approfondire la loro storia.
Since 1958 Fane Acoustics has been synonymous with legendary British bands and guitar amplification manufacturers.
Pioneers and originators of the first guitar loudspeaker in the world to be fitted with a glass-fibre voice coil, the first to reach a power rating of 100 watts and the first to achieve a sound pressure level in excess of 100dB, Fane Acoustics revolutionised the rock guitar loudspeaker.

La serie FANE ASCENSION è composta da cinque modelli, divisi in base alle caratteristiche sonore:
F70 con magnete ceramico e A60 in alnico, con telaio verniciato, per un sound british vintage
F90 con magnete ceramico e A90 in alnico, con telaio zincato, per un sound moderno e metal
N30 in neodomio, con telaio verniciato, per un sound vintage, ma con minor peso (e potenza)
Queste accoppiate non sono solo descrittive, ma progettuali.
Infatti, sebbene siano progettati per offrire prestazioni straordinarie singolarmente, è stata anche prestata particolare attenzione all'utilizzo degli altoparlanti in combinazione, mescolando le caratteristiche sonore dei modelli in ceramica e in alnico per avere un notevole espansione dinamica e la creazione di sound unici.

La cura che alla FANE hanno per i loro prodotti, si percepisce già all'apertura dell'imballo: un cartoncino nero riporta il "certificato di autenticità" con tanto di adesivo olografico.
All'interno della scatola si trova anche una guarnizione adesiva per il cono.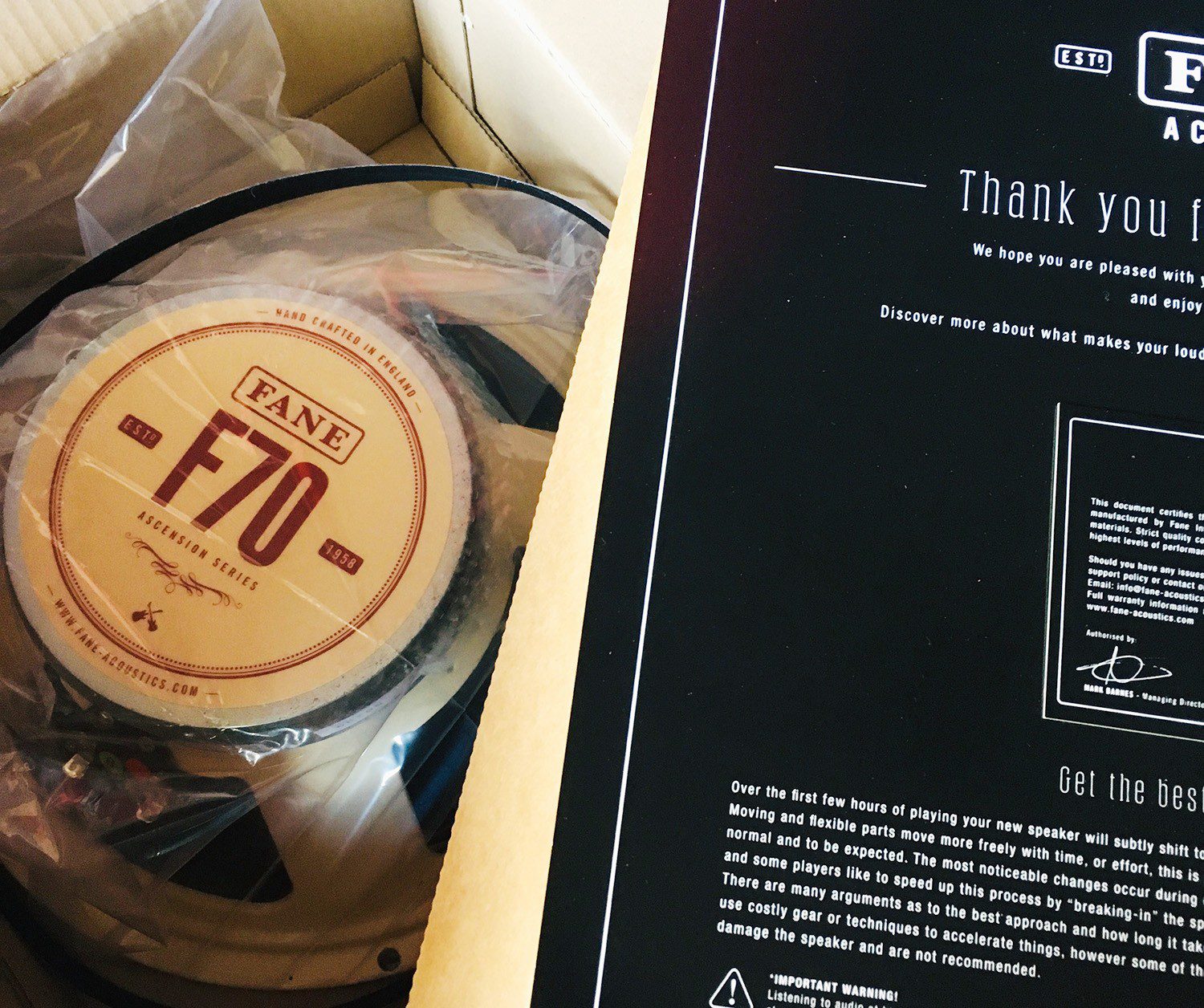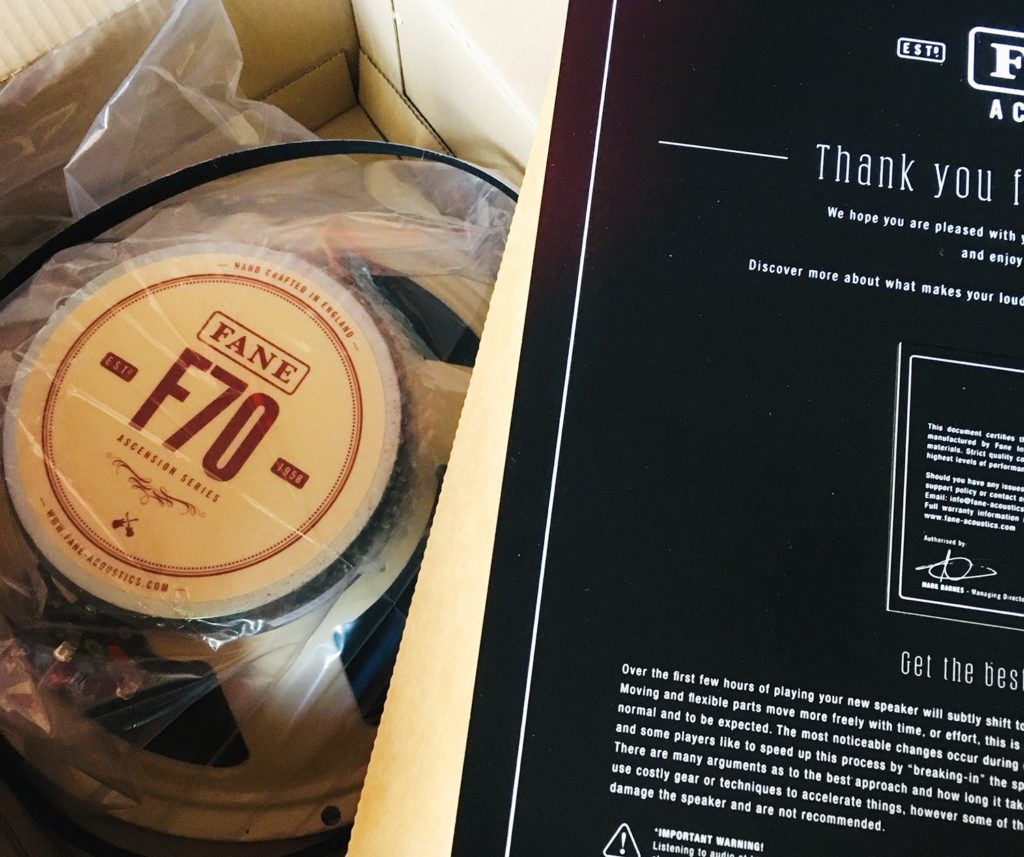 Il FANE ASCENSION F70 è uno speaker da 12 pollici, 70 watt, con magnete ceramico.
Il telaio verniciato è un evidente richiamo, anche visivo, alle sonorità vintage.
Si ispira profondamente ai suoni del classic rock, rappresentandone però anche la loro evoluzione.
Queste le caratteristiche tecniche principali:
Series Ascension
Nominal Chassis Diameter 12"
Power Rating (AES) 70 Watts
Frequency Range 70 Hz – 5 kHz
Impedance 8 / 16 Ω
Sensitivity 100 dB
Qui invece la FREQUENCY RESPONSE / IMPEDANCE CHART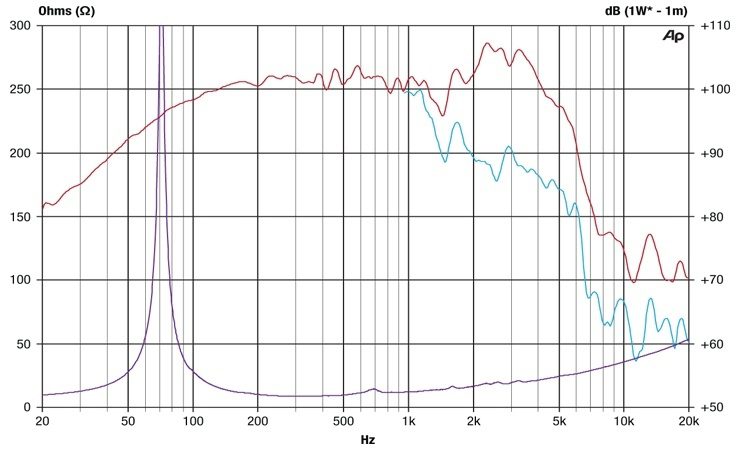 Il FANE ASCENSION F70 è caratterizzato da un sound presente e dettagliato sulle frequenze alte, caldo e rotondo nelle frequenze medio-basse, ricco di armoniche e con una spazialità notevole che regala una grande profondità al suono.
La resa sonora è notevole sia su suoni puliti (ad esempio con un setup diretto chitarra-amp) sia suoni più elaborati (come un crunch o un lead) sui quali viene esaltata la tridimensionalità del suono.
Si tratta di uno speaker veramente molto interessante, con un suono completo e ben bilanciato, in grado di offrire performance di alto livello sia da solo sia in accoppiata con altri coni: notevole la resa dinamica e sonora che si ottiene, ad esempio, utilizzato insieme con un FANE ASCENSION A60 (alnico).
Nelle intenzioni dei progettisti dell'F70 c'era l'idea di creare un altoparlante che potesse diventare il nuovo punto di riferimento negli speaker con toni classici rock… e le premesse per diventarlo ci sono tutte.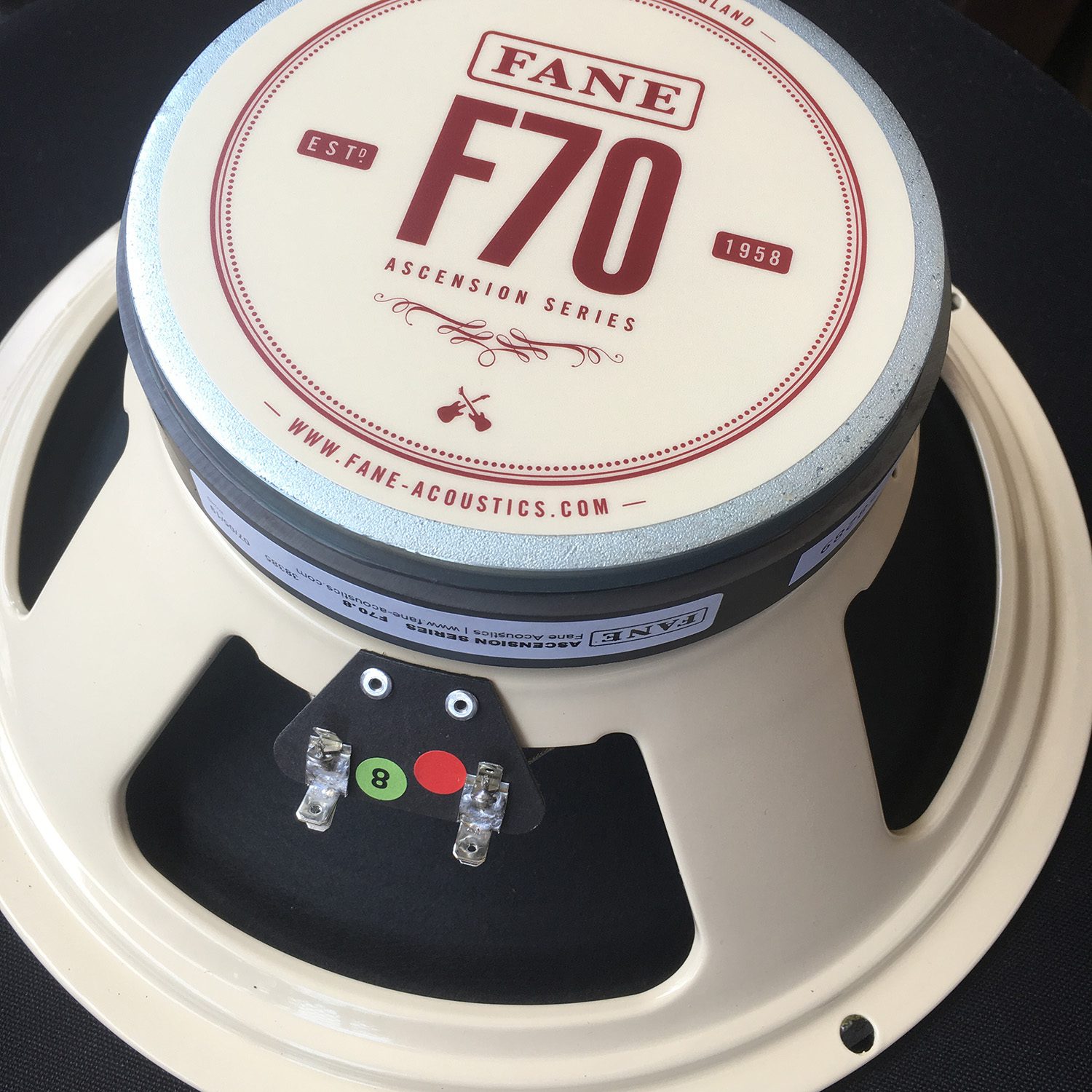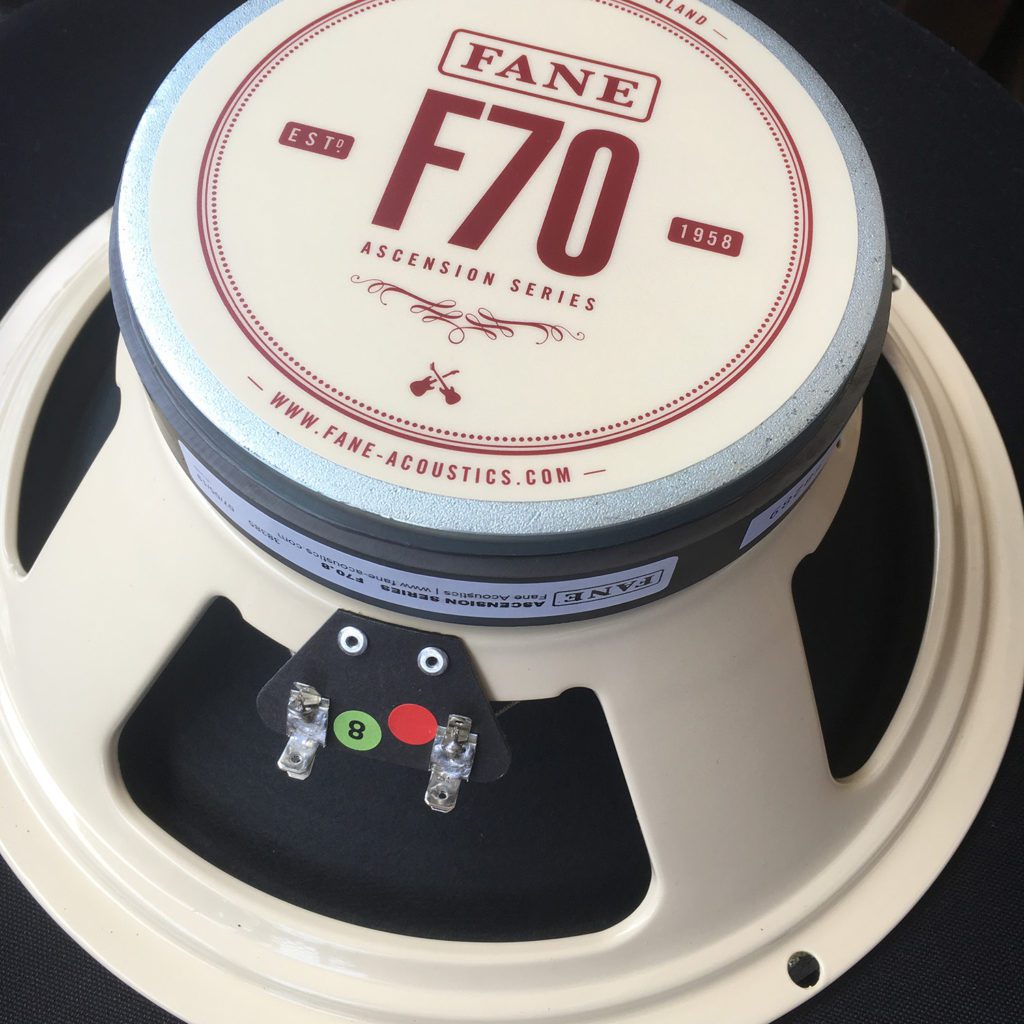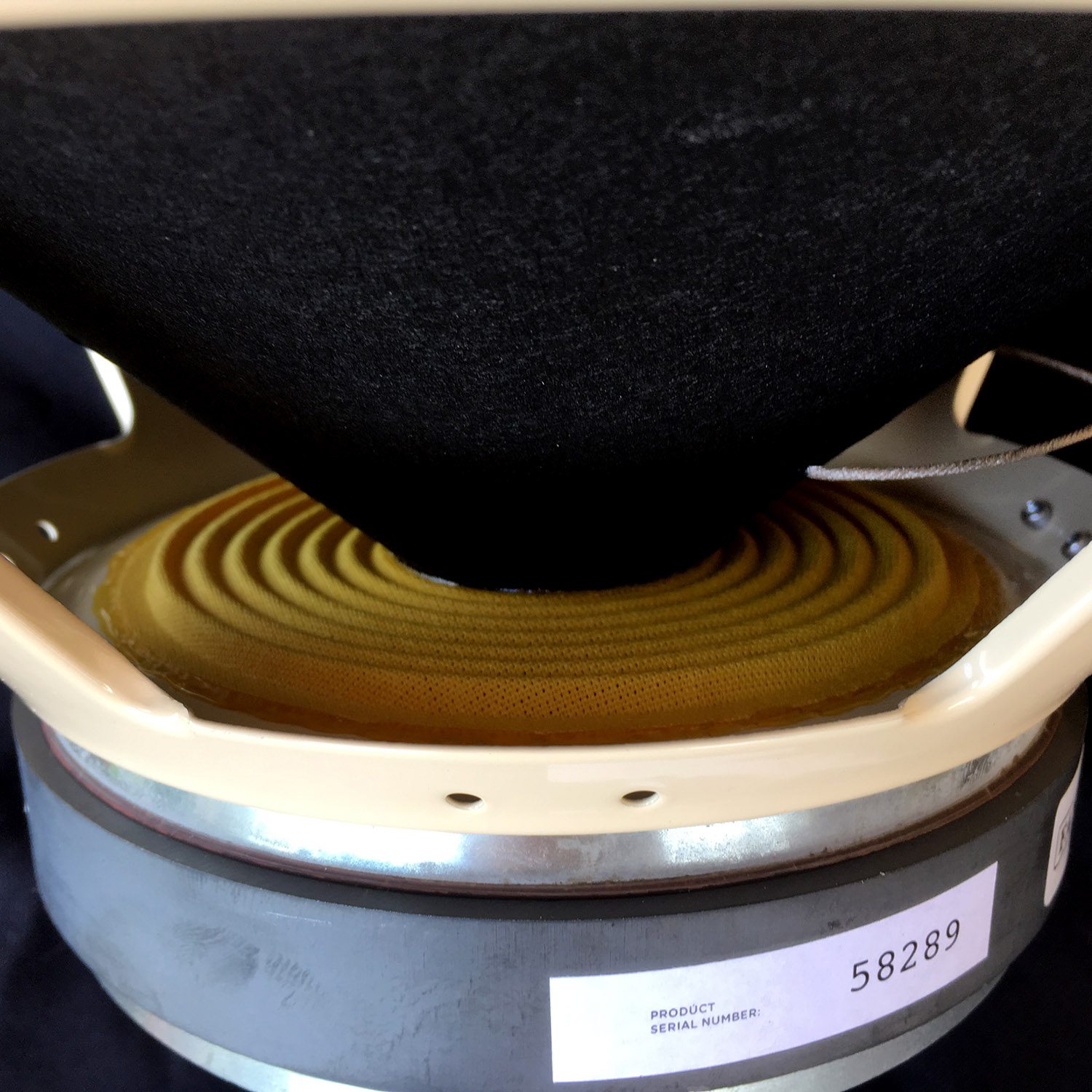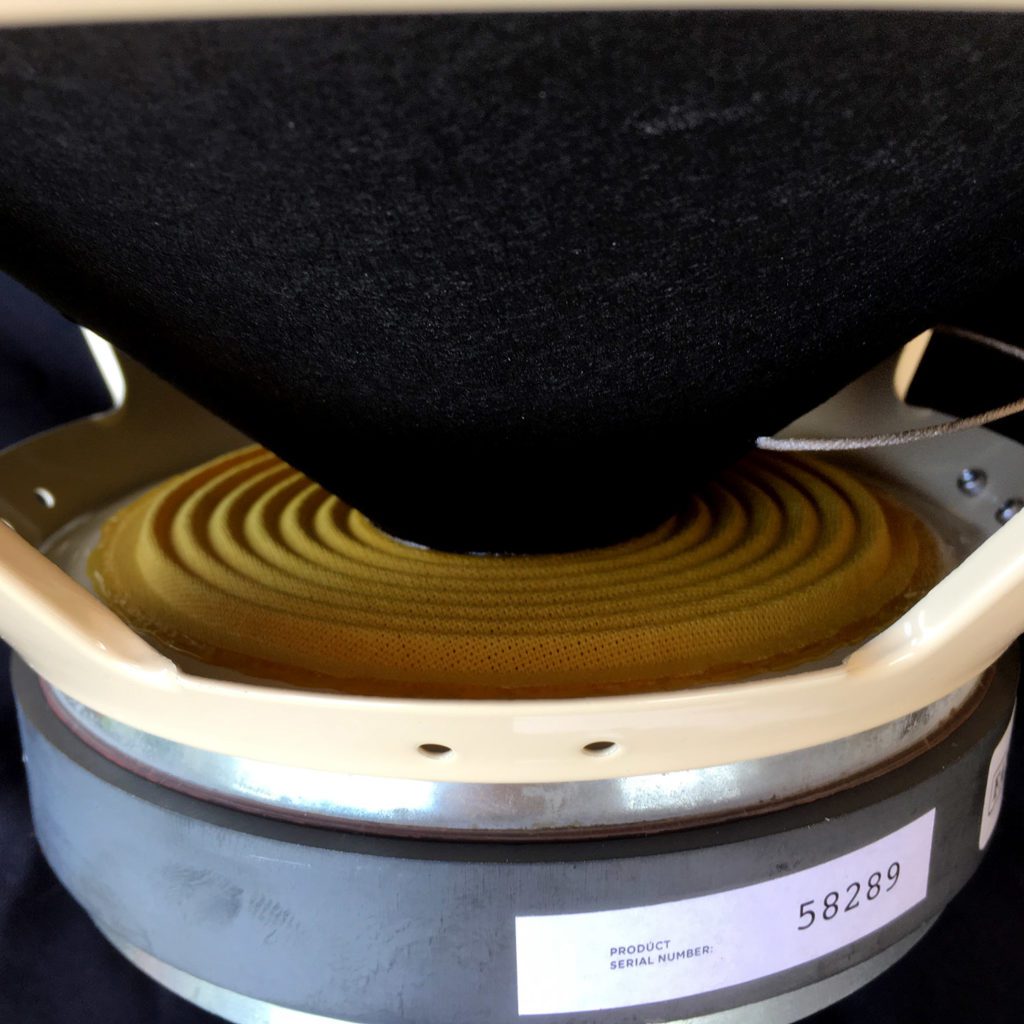 DOVE ACQUISTARE
Prima di passare ai sample audio e al video, qualche informazione per chi fosse interessato all'acquisto.
Tutti i coni FANE sono acquistabili direttamente dal sito ufficiale
https://www.fane-acoustics.com/
Il costo del FANE F70 è di £ 127 (spedizione esclusa)
Per gli utenti di questo blog che acquistano online è possibile avere un piccolo sconto, inserendo al momento dell'acquisto il coupon "GIAM10"
Ed ora… audio e video!
SAMPLE AUDIO
Tutti i sample (che trovate anche nel video) sono stati registrati con:
Black Strat w/ Romano Burini pickup DG set
Hiwatt T40HD
Cab 1×12 semi open back
AKG dynamic mic off axis (cap edge)
CLEAN – NO FX
Black Strat > HIWATT T40 > CAB FANE F70

CLEAN
Black Strat > Compulator > Univibe > Delay > HIWATT T40 > CAB FANE F70

CLEAN (SOLO)
Black Strat > Compulator > Delay > HIWATT T40 > CAB FANE F70

CRUNCH
Black Strat > Compulator > Tube Drive (clean) > Phaser > Delay > HIWATT T40 > CAB FANE F70

LEAD – MUFF
Black Strat > Compulator > Muff Ram's Head > Chorus > Delay > HIWATT T40 > CAB FANE F70

LEAD – MUFF
Black Strat > Compulator > Muff Ram's Head > Flanger > Delay > HIWATT T40 > CAB FANE F70

VIDEO RECENSIONE