In questa galleria trovate i setup degli amici del blog. Per inserire il vostro setup inviate foto e descrizione QUI
[divider style="normal" top="0″ bottom="0″]
AURIO PASSERETTI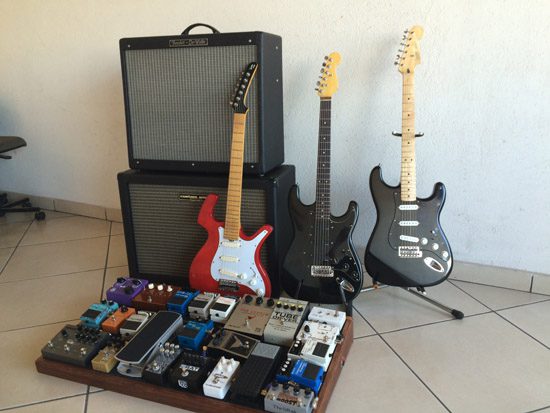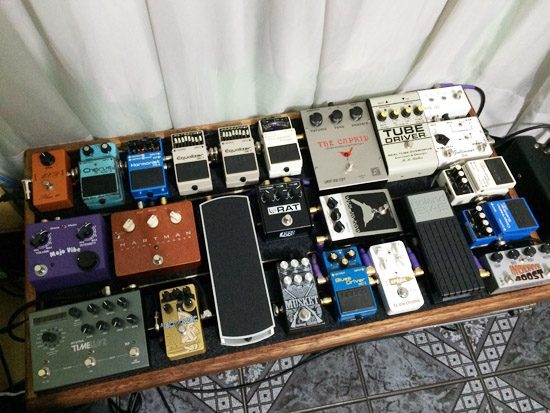 CHITARRE & AMP
Fender Mex 2002 replica Black Strat
Parker Guitar P30 c/ EMG DG20
Fender Southem Cross c/ EMG DG20
Amplificador Fender Deville 2×12 c/ Mod Fromel.
Caixa 2×12 Custom Amp Handbild.
EFFETTI
AB Box Handmade
Gullmour " Seagul" Handmade
Boss NS2 c/ Mod JRMOD
Boss CS3 c/ Mod JRMOD
Throbak Power Boost.
Tc Spark Boost
Proco Rat Whitface 1986 reedição.
Boss BD2 c/ Mod JRMOD H2O.
W&C The Caprid
W&C Box Of War
Blackout Musket
Ernie Ball Volume c/ Buffer.
Boss TU2
Boss GE7 c/ Mod JRMOD
Boss PS6
Boss CE2 japan c/ Mod Fromel
MXR Phase 90 Vintage 1974.
Mojo Vibe
Hartman Flanger " Electric Mistress"
Catalinbread Echorec
Strymon Timeline
Empress Buffer +
[divider style="normal" top="0″ bottom="0″]
 ERMANNO MANCARDI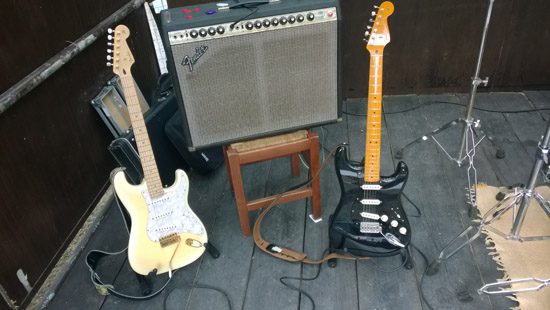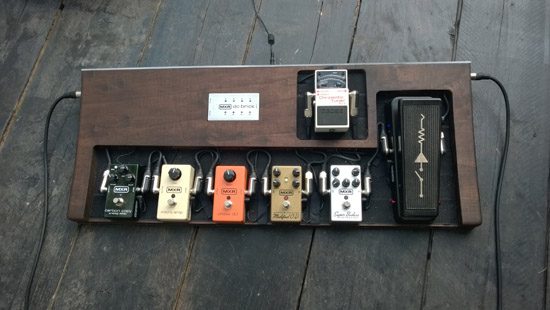 CHITARRE & AMP
Fender David Gilmour signature guitar NOS
Fender Richie Kotzen signature guitar
Fender Pro Reverb 1978
EFFETTI
MXR SUPER BADASS DISTORTION
MXR MODIFIED OVERDRIVE
MXR PHASE 90
MXR MICRO AMP
MXR CARBON COPY ANALOG DELAY
BOSS TU-3 TUNER
MXR CAE WAH
[divider style="normal" top="0″ bottom="0″]
ELIA SALIS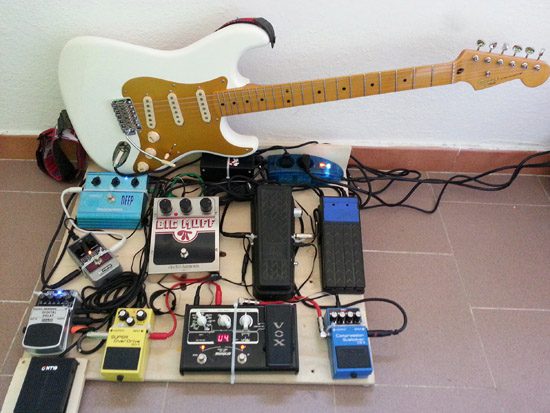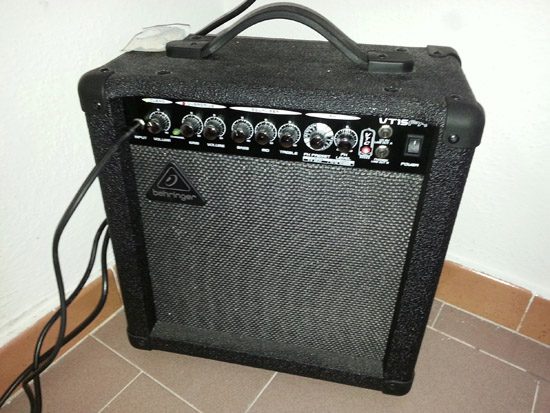 CHITARRA & AMP
Chitarra Squier Stratocaster Vintage 50s – Olympic White;
Amplificatore Behringer Virtube 15 w con cono Bugera da 8″
EFFETTI
Behringer Wah wah Hellbabe;
Boss Compression CS 3;
Vox Multieffetto Stomplab IIG (usato come Tuner e Noiseless);
Boss Super Overdrive SD 1;
Electro Armonix Big Muff Pi;
Rocktron DeepBlue Chorus;
Electro Armonix Flanger Neo Mistress;
Pedale Volume;
Behringer Delay DD 600 con tap tempo.
[divider style="normal" top="0″ bottom="0″]
ANDREA CRISCI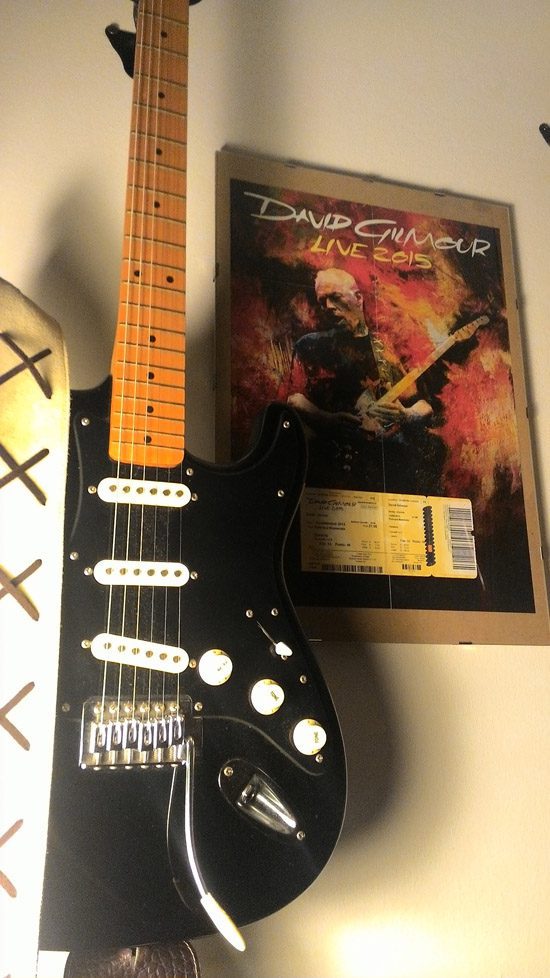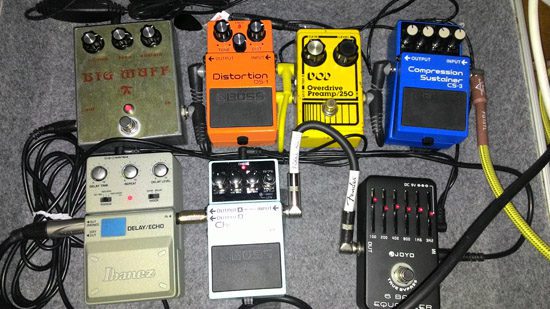 CHITARRA & AMP
BLACKSTRAT Replica
Amp Torque Tm100p
EFFETTI
Boss Cs-3 > Dod250 > (Boss Ds1) > Big Muff Rams head clone > Joyo Eq > Boss Ce-5 > Ibanez De7
[divider style="normal" top="0″ bottom="0″]
PATRIZIO BOSCHI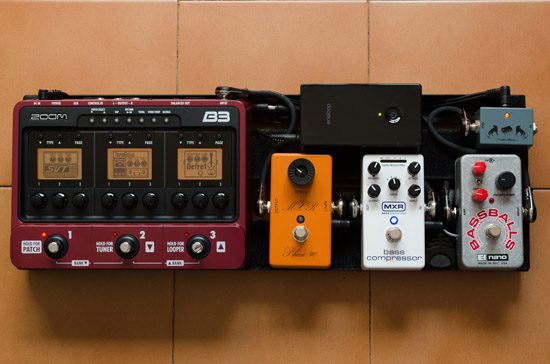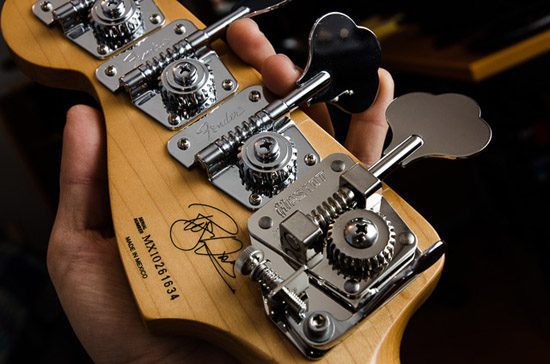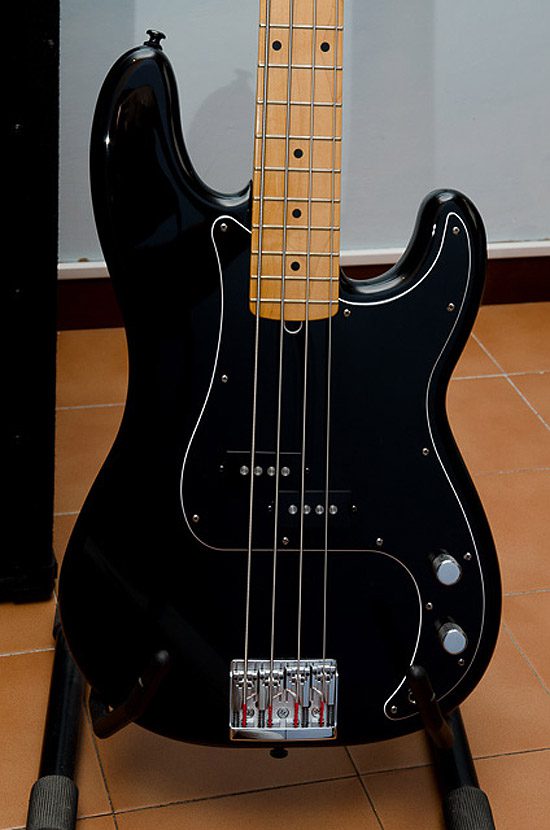 BASSO
Basso Fender Precision Roger Waters Signature con varie modifiche: Tuner Hipshot, ponte Schaller 3D-4, schermatura interna con fogli di rame, vari dettagli estetici.
EFFETTI
Pedaliera Pedaltrain con: Buffer Kl*n, Bassballs modificato (Young Lust), MXR M87 bass compressor, MXR Phase 90 Script (Have a Cigar/Shine On), Zoom B3, Batteria Sanyo PedalJuice.
[divider style="normal" top="0″ bottom="0″]
OLIVIERO ROCCA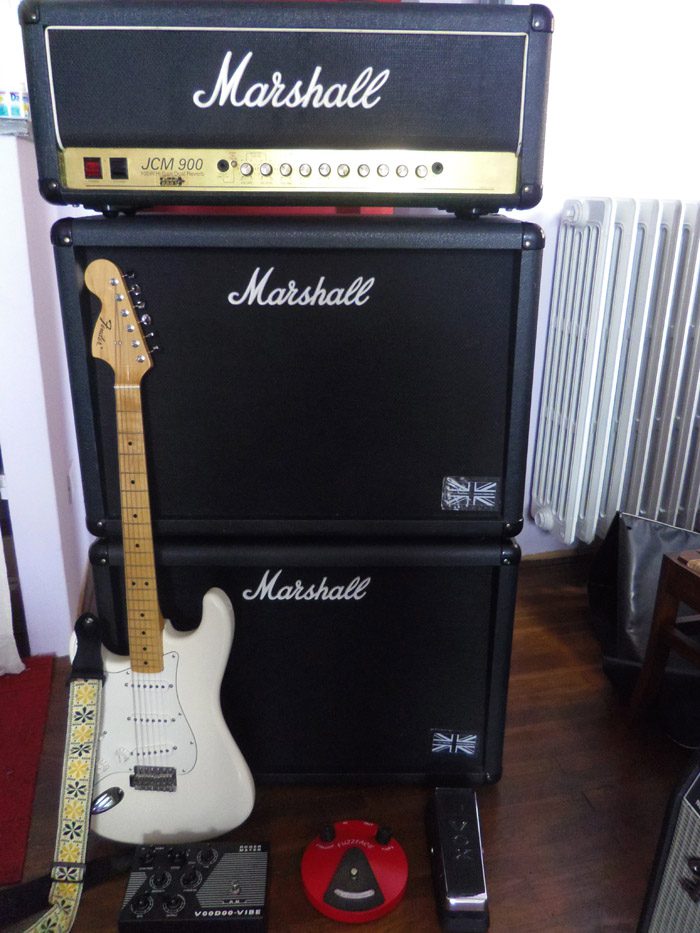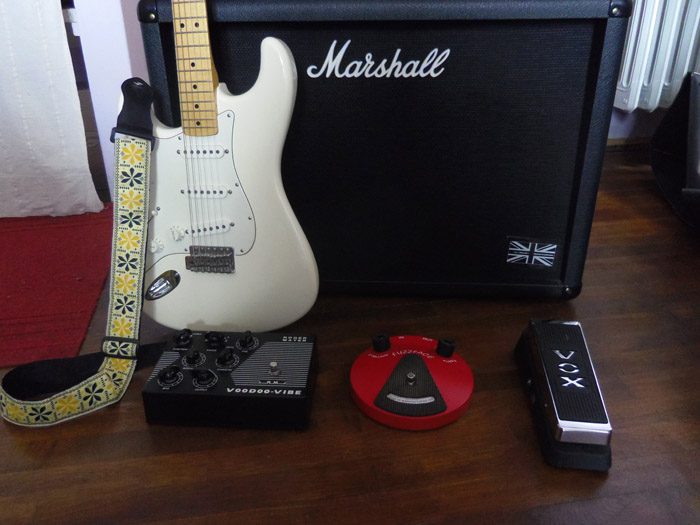 CHITARRA
Fender Stratocaster del '78
AMPLIFICATORE
Marshall JCM 900
EFFETTI
Roger Mayer Voodoo Vibe + Fuzz Face + Wha Wha Vox
[divider style="normal" top="0″ bottom="0″]