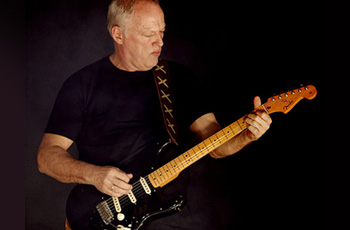 Fender Custom Shop e David Gilmour hanno presentato la Fender Custom Shop David Gilmour Signature Series Stratocaster basata sulla famosa "Black Strat" di David.
La "Black Strat" ha contribuito a creare il sound Pink Floyd e grazie al tocco unico di David Gilmour ha reso indimenticabili album come The Dark Side of the Moon, Wish You Were Here, Animals, The Wall.
David ha usato la "Black Strat" anche nel suo ultimo lavoro solista On an Island.
Il Fender Custom Shop ha lavorato su questo progetto insieme con David Gilmour e Phil Taylor (colui che da sempre si occupa delle chitarre di David).
Il risultato è una riproduzione pefetta della "Black Strat.
Per chi fosse interessato, consiglio di fare un salto sui siti dedicati