Nel 1972 David comprò (per "molti molti soldi" come lui stesso ricorda) un primo prototipo di quello che sarebbe poi diventato il Synthi Hi-Fli della EMS.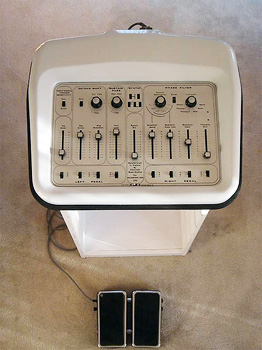 Il Synthi Hi-Fli è una unità di elaborazione del segnale, completamente ANALOGICA, costituita da una unità centrale e da due pedali usati per controllare i vari parametri del sistema, può essere usato sia con la chitarra sia con la tastiera o con la voce, ovviamente essendo tutto completamente analogico, non è prevista una memoria per salvare i dati, quindi ogni volta si imposta il proprio sound manualmente.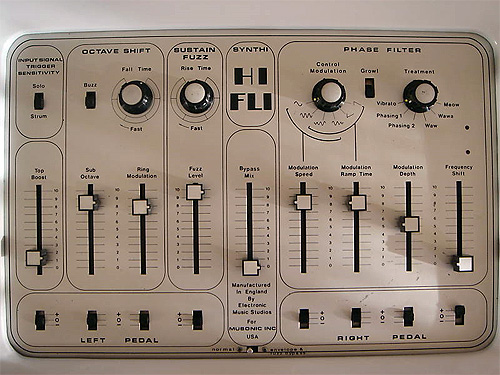 L'unità centrale è il cuore del sistema e presenta molti controlli per gestire i vari parametri, nello specifico guardando da sinistra verso destra troviamo:
– Top Boost : per aumentare il guadagno alle alte frequenze fino a 30db.
Il segnale in uscita da questa regolazione poi passa alla sezione in cui troviamo Octave Shift, Sustained Fuzz e Ring Modulator.
– Octave Shift : aggiunge un segnale di una ottava più basso.
– Buzz Switch : aggiunge una equalizzazione alle alte frequenze al segnale Sub Octave.
– Ring Mod : aggiunge un segnale di una ottava più alto ogni volta che viene suonata una nota.
– Decay Rate : controlla il Decay Time del Ring Mod e dell'Octave Shift.
– Sustain Fuzz : aggiunge armoniche alte.
– Attack Rate : controlla l'Attack Time del Sustain Fuzz.
– Pedal Switches : ogni switch permette di gestire il controllo a pedale per i signoli slider. E' anche possibile usare l'inversione del pedale.
– Solo/Strum Switch : per addattare la sesnibilità del sistema allo stile di chi suona.
– Bypass Mix Central Slider : per gestire il mix tra segnale originale e segnale elaborato.
– Modulation Selector : selettore per la funzionalità di modulazione – Slow Modulation, Fast Modulation, Rising Mod, Falling Mod, Rising Ramp e Falling Ramp.
– Treatment Selector : selettore per modalità – Vibrato, Phasing 1, Phasing 2, Waa-Waa (single resonant peak), Waw-Waw (six resonant peaks), Meow (two set of three peaks in opposite directions).
– Modulation Speed : controllo per il range di modulazione.
– Modulation Ramp Time : impostazione per il tempo della rampa – range da 0 a 5 secondi.
– Modulation Depth : controllo per la profondità (depth) della modulazione del Phase Filter.
– Frequency Shift : controllo per la simmetria della modulazione.
Altre caratteristiche tecniche sono:
– Alimentazione: 100-135 o 200-260 Vac
– Ingresso: 10mV (min) to 3V (max), impedenza d'ingresso 100kohm.
– Uscita: -20dbm (min) to 0dbm (max).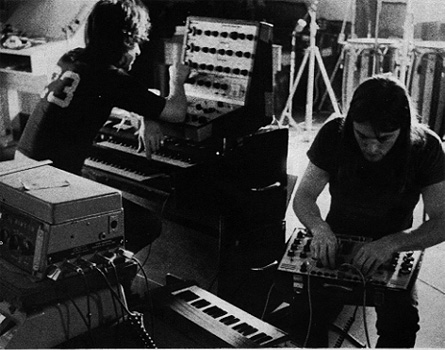 Gilmour ha usato il Synthi Hi-Fli nelle registrazioni di The Dark Side Of The Moon e in quelle di Wish You Where Here.
In The Dark Side Of The Moon è stato sicuramente usato per Any Color You Like e Time… e probabilmente in altri brani.
In Wish You Where Here sicuramente è stato usato per Shine On You Crazy Diamond – Part VI – XI