Per la registrazione dei WISH YOU WERE HERE Gilmour utilizzò parte degli effetti (pedali) che stava già utilizzando per il tour di The Dark Side Of The moon, durante il quale venne registrato l'album WYWH.
Si tratta sostanzialmente di 4 effetti, con cui registrò tutto l'album, ottenendo sound che hanno fatto la storia della musica.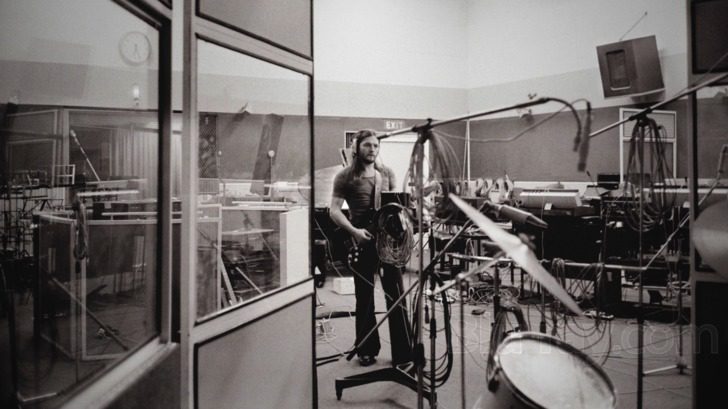 EFFECTS
Dallas Arbiter Fuzz Face
Colorsound Power Boost
MXR Phase 90
Binson EchoRec
MXR Dynacomp (live)
EHX Electric Mistress (live)
DeArmond 1602 Volume Pedal
Conn Strobo Tuners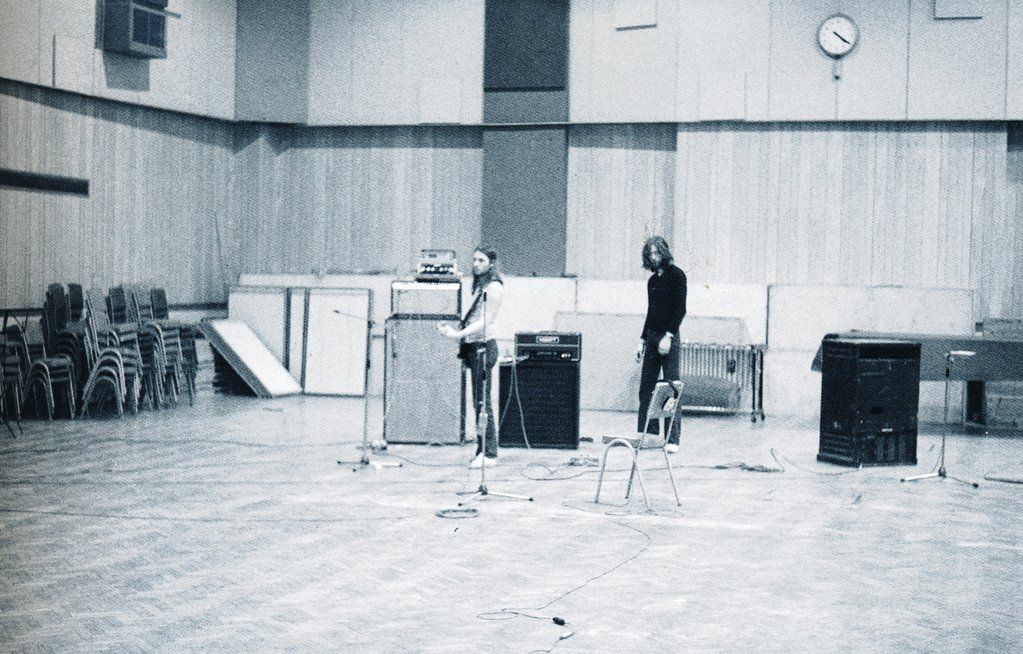 IMPOSTAZIONI DEGLI EFFETTI
DALLAS ARBITER FUZZ FACE
Fuzz 100% • Volume 70%
COLORSOUND POWER BOOST (Overdrive)
Treble 20% • Bass 50% • Volume 20%
COLORSOUND POWER BOOST (Distorsore)
Treble 20% • Bass 50% • Volume 60%
MXR PHASE 90
Rate 40%
MXR DYNACOMP (usato solo nei live)
Output 60% • Sensitivity 40%
EHX ELECTRIC MISTRESS (usato solo nei live)
Colour 40% • Range 40% • Rate 30%
IMPOSTAZIONI DEGLI EFFETTI PER BRANO
In questo periodo ci sono molto spesso delle modifiche radicali degli effetti di Gilmour, si tratta di una fase transitoria che inizia con Dark Side e finisce (o meglio si attenua) con Animals.
Il setup riportato si riferisce principalmente alla versione studio dell'album.
SHINE ON YOU CRAZY DIAMOND I-V
Stratocaster > Echorec
Stratocaster > MXR Phase > Echorec
Stratocaster > Colorsound (overdrive) > MXR Phase 90 > Echorec
Stratocaster > Colorsound (distorsore) > MXR Phase 90 > Echorec
WELCOME TO THE MACHINE
Acoustic
Stratocaster > Colorsound (overdrive) > MXR Phase 90 > Echorec (live)
HAVE A CIGAR
Stratocaster > Colorsound (distorsore) > MXR Phase 90 > Echorec
WISH YOU WERE HERE
Acoustic (6+12)
Fender Stringmaster Lap Steel
SHINE ON YOU CRAZY DIAMOND VI-IX
Stratocaster > Fuzz Face
Stratocaster > Colorsound (overdrive) > MXR Phase 90 > Echorec
Fender Stringmaster Lap Steel con accordatura aperta in Sol (RE SOL RE SOL SI MI)